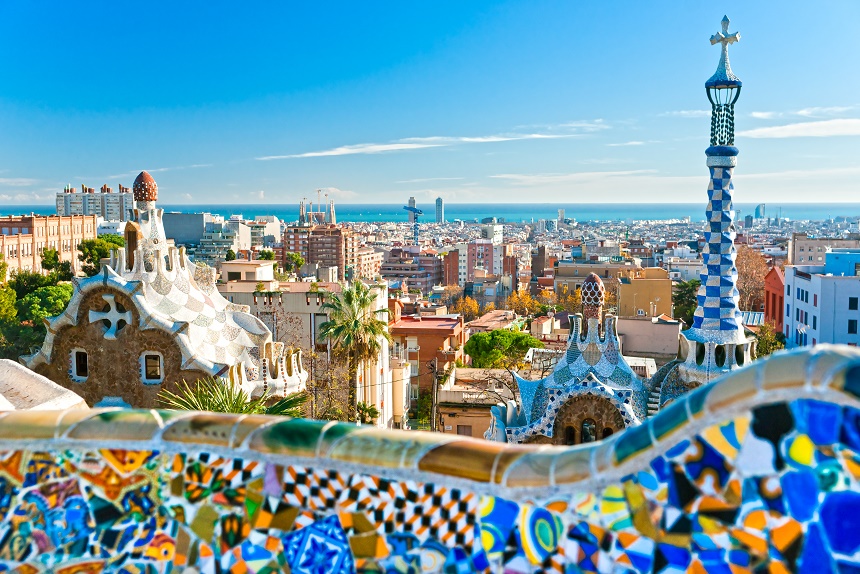 Costa Barcelona - Costa Brava - Spain
Located between the Pyrenean mountains and the Mediterranean, this area in northeast Spain is home to the city of Barcelona, but also to much more. If you are a nature lover, you'll find the coast of Barcelona (with over 100 kilometres of golden sand and such lively towns as Sitges), and spaces such as the Pyrenees and the Montseny Biosphere Reserve. If you love culture, you'll be able to enjoy treasures of Modernism and medieval castles.

Barcelona is also synonymous with culinary excellence (accompanied by its wines and its famous cava), exclusive shops, traditional festivities. Its beaches, with golden sand and crystalline waters, have all kinds of services and are characterised by variety, ranging from very long ones, like Calella, Santa Susanna and Castelldefels, to small coves like La Vinyeta and Garraf.

Costa Barcelona and Costa Brava has many marinas and businesses offering activities and services such as sailing, kayaking, surfing and rowing, charter boats and water bikes. Being situated between the Mediterranean and the mountains, it has a climate of warm summers and mild winters and conserves surprising landscapes, such as the Montserrat Mountain Nature Reserve, the Llobregat Delta and Garraf Park. Art lovers will find examples of Modernism such as the Colònia Guell in Santa Coloma de Cervello, designed by Gaudí.